If you're not interested in ChurchTrain as such, and you're only here for comms tips, great!
Feel free to stop reading, with one condition – you have to tell me! Either with a message, or in the comments. I'll explain why in due course… if you get that far! 
Priorities.
They're something we think about a lot on ChurchTrain. This week, I've taken some of my own advice, and spent some time thinking about my own priorities.
Before we get any further, how exactly are my priorities relevant to ChurchTrain?
Well, passionate as I am about ChurchTrain, it is a side project.
Whilst ChurchTrain brings in a small amount of income, for the website reviews and training sessions, these are provided at a very reduced rate for one simple reason. I don't want money to be the thing that prevents an opportunity for churches to optimise their communications, which can have a direct impact on their gospel outreach.
Obviously, this is no shock to me; not many people get into working with churches in order to swim in piles of money.
I'm no exception. I started ChurchTrain out of a passion to share my (and others') knowledge about communicating messages. I want to see churches 'do this stuff well' because, ultimately, I want to see them grow.
Nevertheless, we live with certain realities. Paying rent is one of these; a limited number of hours in the week is another.
Back Story
Perhaps it would be helpful to have a little behind-the-scenes. For a little while now I've worked three days per week for a company called Savvy Investor. This leaves me with some time in the working week for other projects.
These projects can be one-time or ongoing; they tend to be for small businesses, charities and of course, churches. Some are are paid, some are unpaid.
Again, with church and charity projects, I'm not averse to offering heavily reduced rates in order to prevent budgets getting in the way of a chance to really improve their digital outreach.
Of course, on top of this lot, I also have to make time for other commitments: to my wife, family, friends, church and, for my own sanity, rest.
Perhaps at this point you can understand why we just took a three-week break for a holiday!
Returning from our extended holiday has presented a good opportunity to step back and re-evaluate my priorities, and as an outworking of this, my time.
If this all feels too much like self-pity, don't worry! I know that I'm in a privileged position to be able to have some flexibility in my working life.
In the coming months I'll actually be going back to 4 days per week with Savvy Investor, for a number of reasons. Obviously this will mean some more income, but it will also mean increased pressure on my remaining time.
So, what does this mean for ChurchTrain? Well, to be honest, my workload has already had an impact on the frequency of the blog posts in the last few months.
In reality, I'm not going to have any more than half a day per week to devote to ChurchTrain. That's really not a lot! But I'm committed to providing a quality resource to UK churches so I won't be publishing rushed blog posts just the sake of it.
I'm aiming to keep to writing a new blog post every fortnight, but in reality this might not be feasible.
What's the point of me telling you all this?
Off the bat, I think honesty is important in an organisation – not least when you're working with churches. I have no intention for ChurchTrain to be an organisation that tries to pretend to be more than it is.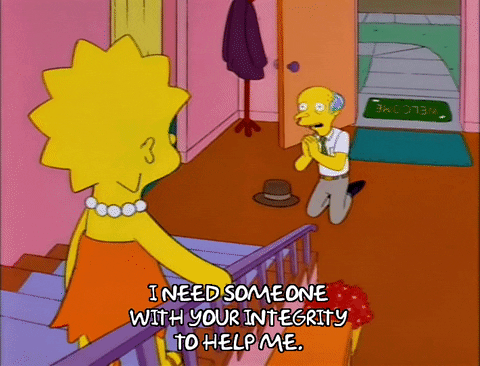 I also don't want people to think that my occasional radio silence is an indicator that I've lost passion or commitment towards equipping communication in UK churches.
Importantly, I really want to hear from those who benefit from ChurchTrain – in whatever capacity.
Of course, I can get a rough idea of how blog posts perform from my website analytics. I can see which posts get shared and liked more on social media. But at the end of the day, a blog tends to be quite a 'one-way' medium.
I'd really appreciate hearing from you if you helped in anyway by church train-and the more engagement I receive, the more impact I hear about, the more I can go the extra mile to push ChurchTrain up-and-up the ever growing to-do list!
Thanks for bearing with this self-indulgent post! Do keep sharing helpful blog posts with your church friends, and do please send me a message or leave a comment!